Reliable Possum Removalists In Brisbane
We do not need you to be home because we do almost all of our possum proofing and elimination on the outside of your site. We can undertake a thorough inspection of your property and then inform you with a quotation; if you're pleased with our quotation, we can arrange the possum removal Brisbane and protection without stepping foot inside your property. Call our experts today on 07 2104 1918 to get reliable pest control in Brisbane.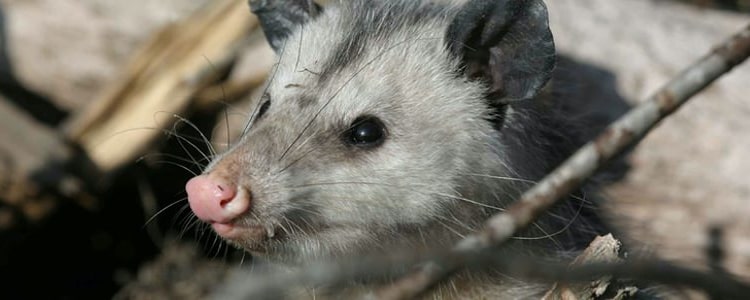 Book Possum Removal Brisbane Professionals For The Finest Results
Micks Pest Control Brisbane are specialists at removing Possums from your houses, commercial establishments, or industrial plants, and that's because we have a devoted possum removal group that includes Brisbane. We will conduct a detailed inspection of your site for all points of entry or other gaps that would need to be possum invasion protected so the possums can't obtain access, and we will then successfully and cautiously eliminate them from your residence, office, or commercial establishments.
Possum Removal Brisbane – Hire Our Perfect Experts Today!
Possums can damage many things wandering around your home. Possums are the species that seems like a rat but they are different from rats. They are more active to damage things than normal rats. For the complete Possum Removal services, you can rely on our company, Micks Pest Control Brisbane. We have been leading this company for many years and providing quality services to our customers. We have years of knowledge and certificates from the government for serving people in Brisbane.
Possums can invade your house so easily if they find your home suitable for the food source. They are nasty pests and always search for food and water sources. They like to be hidden in dark and dirty places. So, if you are also here because of these situations you can hire us for Possum Removal Services in Brisbane. We have professional services for Possum Removal in Brisbane. We will be available to provide you with excellent services at your doorstep within an hour of your bookings.
Possum Removal Services For Same-Day And Emergency In Brisbane
Our professionals are available 24 hours a day and 7 days a week. We provide the best services to our clients no matter what their needs are for Possum Control. We can eliminate all. So, book us now and get the benefits of hiring our Same-day and Emergency Possum Removal Brisbane Services. We can be available at your most preferred time. So, call us now. You can also book us for having Backyard Possum Removal services in Brisbane.
Explore Our Pest Control Services in Brisbane
The Benefits Of Hiring Our Possum Removal Experts
Our Possum Removal Specialists are certified and licensed for possum removal in Brisbane. You can have several benefits from our company by hiring our service providers.
Humane And Finest Removal
We are capable of doing the finest and most humane Possum Removal. For doing this kind of task, we use the cage.
You can choose your own personalised solutions for having possum removal services. We will give you the most usual options regarding Possum Control Brisbane, you can choose your suitable one.
We ensure that your safety is our first priority. We never compromise with the quality of services. Our possum relocation will be more effective than expected whether you hire us for normal possum control or you hire our professionals for Backyard Possum Removal services in Brisbane.
By controlling possums, obviously we are saving your time. So that you can spend your time on your precious work.
What Is The Effective Possum Removal Method We Follow?
Our procedure for Possum Removal Brisbane is very effective and efficient. We follow some simple steps for controlling the possums.
Inspection is our first step and we complete it by considering your all privacy instructions.
Live And Dead Possum Removal Procedure
In our second step, we remove the Possum Infestation whether we find the dead one or we will have to remove the possum wandering in your home. We use large size cages for catching and relocating live possums. We also do Dead Possum Removal in Brisbane.
Post-Inspection And Preventive Measures
After completing the work, we do post-inspection to make sure that our team has done the work perfectly or not. And, we share preventive measures for decreasing the chance of possum infestation again and again.
We Remove Possums From Both Residential and Commercial Properties
Some companies are providing services only in residential areas. But we are the company where you can get the services for both residential and commercial properties. You can book us for both Commercial Possum Control Brisbane and Residential Possum Control Brisbane. We will give you the best possible services, available in our company when you will book us. You can also have professional Backyard Possum Removal services in Brisbane. We also remove possums that live on the roof.
Possums Removal Brisbane – Why Use Us?
This is the very common question, why would you choose our services in Brisbane. So, we are answering you. You can get the most beneficial Possum Removal Brisbane Services from our company. Here are some of them:-
You will get certified possum catchers who are working days and nights to control the possums.
By hiring our professional services of possum control Brisbane, you can also avail of discounts on regular services.
Our staff is customer-friendly and provides fully affordable possum removal services.
We have schemes for giving the free possum removal Brisbane service if you win our contest. You can have free quotes before booking any service.
More than 20 years of Possum Removal and Control in Brisbane
Our company, Micks Pest Control Brisbane is running with years of experience as we have worked in the industry with our full dedication. We provide the services with professionalism and keep trying to upgrade our systems and methods of possum catching and relocation. Our more than 20 years of experience and quality service make us more popular among the customers.
We Have Slots Available In The Entire Brisbane Area Today!
You can easily book our professional services whether you're residing in Brisbane or you are a resident of nearby places like: Seven Hills, Oxley, Moorooka and other locations. We can serve you the most reliable service of Possum Removal Brisbane. So, be quick to avail of the offers now and get rid of the possum infestations.
Brisbane, QLD 4000, Australia