Our Low Toxic and Environmental Pest Control Services in Brisbane
Mick's Pest Control Brisbane is the right company where you can get a variety of effective pest control solutions and termite treatment. Pest Prevention and Protection, End of Lease Pest Control in Brisbane, Building and Pest Inspections, and Pre-Purchase Inspections are the facilities that we provide. You can get instant booking of any Pest Control Services in Brisbane.
Our pest controllers plan everything after looking at the condition of the pest-affected property. It means the process of our pest treatments totally depends on your requirements to get rid of the pests. Here are different pests that Mick's pest exterminators remove in Brisbane, Gold Coast, Sunshine Coast, Toowoomba, Ipswich and other nearby locations:

The eradication of rats and mice from a property is the best service you can get from our experts. Whether you need rodent extermination or rat removal Mick's pest exterminators utilise traps, baits, and other techniques to get rid of these disease-carrying pests quickly. So, we can protect your homes from issues related to insects and rodents.

Our cockroach removal is the procedure of getting rid of cockroach infestations using pesticides. To get rid of these crawling pests & stop them from contaminating food and dispersing illnesses throughout homes, we work professionally. And, our home pest controllers use the best methods for this.

Ant extermination is the process of getting rid of ant colonies that infiltrate buildings or other outdoor areas. In order to eliminate ants, minimise property damage, and lessen the annoyance of these pests, our ant pest controllers utilise specialised treatments.

Removal of spider populations in and around buildings is the main goal of our spider removal services. To lessen the prevalence of spiders, our pest control professionals use specialised tactics including spraying, web removal, & closing access sites.

Our bed bug treatment services in Brisbane involve getting rid of infestations in residences professionally. To get rid of these blood-feeding bugs, we combine insecticides, heat treatments, and thorough cleaning. And, during the process, we suggest effective future tips to keep these bugs away.

Fleas little parasites, that may infect both humans and pets, are the focus of our effective pest treatments. We use reliable insecticides to get rid of fleas and ticks from homes and yards. Our flea control services are easy to use and there will be no side effects in using our services for pets.

Our wasp and bee control involves carefully removing and relocating stinging insects and their nests. Our professionals take precautions to safeguard residents while maintaining the environment and removing bees and wasps. We work carefully and wear protective gear and gloves for safe bee removal.

Pest Inspection Services
Services for pest inspection include detailed examinations of a property to spot pest problems, possible infestations, and entry points for pests. These examinations support homeowners who are doubtful about their property and whether they have pests or not. So, they can take further steps for pest removal.

Our professional pest controllers professionally get rid of termite infestations, which can seriously harm buildings' structural integrity. Our experts in termite removal prefer to use a variety of strategies, such as chemical barriers and baiting systems. So, they can prevent termite damage to buildings.
Contact Now
To Mick's Pest Control Brisbane and Get an Instant FREE Quote
Why Choose Mick's Pest Control Brisbane?
Mick's Pest Control Brisbane is a skilled pest control and insect removal company in South East Queensland that is actively providing pest treatments. We have a dedicated team that can take care of your pest issue the very same day you contact us. Besides these, there are a lot of benefits that you can enjoy if you pick us for pest control services in Brisbane. Here are some of our specialities that you will find helpful in many ways when you go for our Pest Control Brisbane services.
1. Expertise and Experience
Our Brisbane pest controllers work with a lot of experience and know what they're doing for pest control. Our services cover everything with expertise from inspections to pest prevention strategies for the best results of Safe and Effective Pest Removal.
2. Reliability and Trustworthiness
Our service providers work with honesty, friendliness, and reliability. You can trust our working staff for Brisbane's local Pest Control. Our reliability in removing pests can be seen in our process.
3. Eco-Friendly Pest Control
We serve both the north and south regions of Brisbane with our eco-friendly pest control services. All pest removal strategies and methods are safe to use even with your pets.
4. Customer Satisfaction
Mick's Pest Control is known for professionalism, reliability, and adherence to industry standards and regulations. So, our professionals can make customers happy with the pest removal services in Brisbane.
5. Certifications and Awards
Our certified pest controlling group is well-known across Brisbane for delivering timely and efficient pest inspection and control solutions. Our pest control company has been awarded by a government-authorised agency.
Home Protection Pest Control Plans and Our Seasonal Pest Challenges
At Mick's Pest Control Brisbane, we are committed to delivering top-quality pest control services. Our home protection pest control plans ensure that your property remains a safe and comfortable space as well as free from the intrusion of pests. Our seasonal pest challenges will be beneficial for you as we preferably use the best techniques for removing all pests.
So, don't let pests take over your home. Trust our experienced team to handle your pest control needs with efficiency & care for Eco-Friendly Pest Control Solutions Brisbane.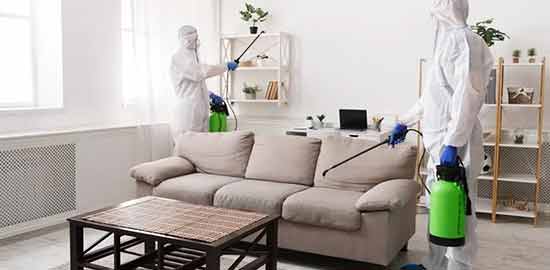 Our Super Effective Pest Control and Treatment Process
Our comprehensive and super-effective pest control process is designed to effectively safeguard your property from unwanted pest intruders. We always ensure a pest-free environment for your home with effective pest treatments. Here's a step-by-step explanation of how our Brisbane pest exterminators tackle pest infestations:
01
Inspection and Assessment
Our licensed pest controllers begin by conducting a thorough inspection of your property. We carefully assess all areas, including hidden spaces, to identify the type of pests present, & the extent of the infestation. Any factors contributing to their presence, we also consider in our pest inspection.
02
Identification of Pest Species
Accurate identification is crucial for our successful pest control in Brisbane. Our experts determine the specific pest species type invading your property, as different pests require tailored treatment and procedures.
03
Customised Treatment Plan
Based on the inspection results and pest identification, we create a customised treatment plan. This plan outlines the most effective methods and products to address the infestation, taking into account the safety of occupants and the environment.
04
Communication with the Client
After planning the treatments and procedures, we communicate and discuss them with our clients. With the client's approval, we take further steps.
05
Treatment Application
With the treatment plan in place, our skilled workers begin the process of pest control. We use a combination of environmentally friendly and targeted chemical solutions, fogging, smoking, fumigation, baits, traps, and other pest control methods.
06
Exclusion and Prevention
In addition to eradicating the current infestation, we implement preventive measures to minimise the risk of future pest problems. This may involve sealing entry points, installing barriers, and providing guidance on maintaining a pest-free environment.
07
Monitoring and Follow-Up
After completing the initial treatment, we schedule follow-up inspections to ensure the effectiveness of our pest control measures. These inspections help us to monitor the situation and address any new pest activity promptly.
08
Documentation
For long-term pest management, we offer ongoing maintenance plans with proper documentation. Regular visits by our pest control experts help prevent reinfestation and keep your property protected year-round.
Throughout the process of Pest Control Brisbane, we prioritise customer happiness. So, we inform you about the pests involved, the treatment methods used, and any necessary steps you can take to prevent future infestations.
So, call us now and get our Effective And Affordable Pest Control services. Well, you can avail the benefits of our Emergency Pest Control Brisbane if you need to get rid of pests urgently.
Our History
Our pest control company was established around 1997 with the goal of offering efficient pest management in Brisbane. We have developed over time from a small local pest control company into a reputable regional leader of Pest Control in Brisbane.
Mission and Values
Our mission and goal is to keep pests out of people's homes while also working on your safety and sustainability. To provide long-lasting outcomes, we have dedicated ourselves to utilising environmentally friendly techniques. Our pest removal service value is unmatched as we prefer to work with the latest pesticides and high-standard methods.
Meet Our Team
We ensure that when you meet our professionals, you will find them passionate about their work making up our hardworking team. Our Brisbane pest control team brings a lot of knowledge and experience to every task. They ensure that our customers receive the best possible service.
Awards and Recognitions
We are proud of our dedication to quality, which is evident in the many awards and recognitions we have accrued. These awards demonstrate our commitment to innovation, customer satisfaction, and our responsibility as a corporate citizen. So, when you need a reputable company for Pest Control in Brisbane, don't think twice.
Pest Library: Common Pests in Brisbane
Before you hire any pest removal services from the company, you must have proper knowledge about the pest that you need to get rid of. So, read and gather specific information about the pests.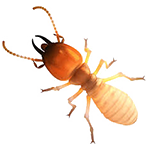 Size and Colour: The typical range of termites is 1/4 to 1/2 inch. They are creamy white to light brown in colour.
Diet: Primarily wood-based & cellulose-based components
Habits: Termites are notorious for destroying wooden structures because they consume wood and other cellulose-containing materials. If left unchecked, termites may cause significant structural damage.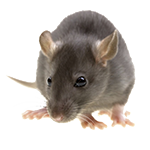 Size and Colour: Variable, although typical species like house mice measure between two and four inches. Grey, brown, or black are the colours you may find of rodents.
Diet: Rodents consume a variety of things, such as grains, fruits, and even insects, as an omnivore.
Habits: Rodents are considered for getting inside homes, contaminating food, and causing damage to structures by nibbling on wires. They procreate quickly.
Cockroaches
Size and Colour: Typical species of cockroaches range in length from 1/2 to 2 inches. They are usually found in reddish, brown, or black colour.
Diet: Omnivorous diet, includes the consumption of organic substances and food waste.
Habits: Cockroaches are pests that are active at night and prefer moist, warm settings. They can cause allergies and are disease vectors.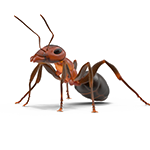 Size and Colour: Vary depending on species; worker ants are generally 1/16 to 1/2 inch long. Well, depending on the ant species, several colours exist.
Diet: Omnivorous, eating sugars, proteins, or plant matter in their diet.
Habit: Ants live in colonies and are frequently seen scavenging for food. When they get into homes in quest of food, they could be pests for you.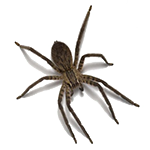 Size and Colour: Depending on the species, might range from a few millimetres to many inches. A range of spider colours, most frequently brown, black, or grey.
Diet: A predator that consumes insects and other tiny pests.
Habits: While most spider species are safe for humans, some can sting with venom. Spiders weave webs to trap food.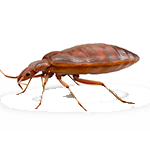 Size and Colour: Between 1/4 and 3/8 inches in length. Reddish-brown in colour, you may find bed bugs.
Diet: Bed bugs only consume human and animal blood.
Habits: Bed bugs hide in nooks and cracks before coming out at night to feast on the blood of their hosts. They can cause itchy bites by infesting bedding and furnishings.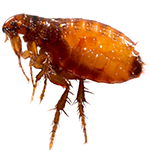 Fleas and Ticks
Size and Colour: Ticks range in size, although fleas are microscopic (1/16 to 1/8 inch). Fleas are typically brown or black, whereas tick species can vary in colour.
Diet: Ticks and fleas both consume human blood as well as the blood of animals as food.
Habits: Flea infestations in pets and houses result in itching and discomfort. Ticks attach to hosts and could spread illnesses.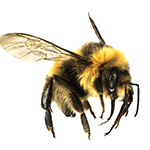 Wasps and Bees
Size and Colour: Variable depending on the species of bees and wasps, but can be between 1/4 inch and over an inch. Bees are normally brown or black with yellow or orange markings, but wasps come in a variety of colours.
Diet: Bees gather honey and pollen, but wasps consume insects and are carnivorous.
Habits: Bees and wasps may both create nests within or close to buildings and if disturbed, they may sting. Certain types of bees are essential for pollination. Recognising these typical Brisbane pests enables our locals and pest management experts to efficiently handle infestations and prevent any harm or health risks.
Contact Now To Mick's Pest Control Brisbane and Get an Instant FREE Quote

162 Albert St, Brisbane City QLD 4000, Australia
Business Hours
Mon-Sun 6:00 am – 9:00 pm
Frequently Asked Questions
All forms of pests, such as bees, cockroaches, spiders, rats, mosquitoes, and others, that are causing you problems are covered and guaranteed to be removed.
Clients can make reservations for services both online and offline for any area in Brisbane.
Yes, we also provide services outside of Brisbane. You can call us to discuss your problem and the location of the property. We have our bases throughout Australia.
The pest exterminator charges based on the need of the client. The factors responsible for the change in the prices are types of pests, area of the treatment, treatment required, number of times service taken, infestation level, and more. The minimum call-out charges are $180 and each service has its own price. Depending on these factors, you may have to pay between $300 to $1000.
Yes, it is worth getting pest control services because DIYs can not match professional pest control results. You can compare professional pest control in any term(method, pesticides, safety, money), and you will find it better.
If you never want to face pests then you can fix spray for your house for pests every three months in a normal condition. However, depending upon the type of property and common pests in the region, you may have to increase the number of sprays for your house for pests.
Reviews

Ben was great! I would have preferred a quicker appointment, but once they are here always quick and efficient with very friendly service. Thank you!
– louis-k293
Excellent Service. This company is very professional. It has great pricing and is always on time with great communication. Highly recommend it.
– hilario-b
An absolutely reliable, efficient, and effective service. We were extremely happy with the results and Peter was particularly helpful and quick to respond. Highly suggested.
– theodore-g
Area We Serve in Brisbane
For a pest-free environment anywhere in Brisbane including all eastern, western, southern and northern suburbs, contact us. You can dial 07 2104 9118 for a thorough inspection and tailored pest treatment options.
North Brisbane, South Brisbane, East, and West Brisbane